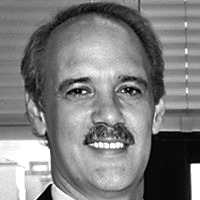 Bob Rolley
Supervisor at Lock Haven Express
January—May 2010
"Danielle Tepper is an outstanding writer and journalist. She is a very versatile self-starter, has a strong work ethic, and is intelligent, detail-oriented, creative, and dependable. Simply put, she is a joy to work with. She puts in the time to make sure her work is done. Her writing is clean—typically error-free—and we believe she would bring that type of effort to any job with which she is tasked. She's a good communicator; she's a people person. She's hardworking and very personable. In fact, in my 30-plus years in the newspaper industry, Danielle proved to be among the best and most talented individuals I've ever worked with."

Robert Rolley
Publisher
Lock Haven Express
Lock Haven, PA
brolley@lockhaven.com
Read a full recommendation letter from Bob here.